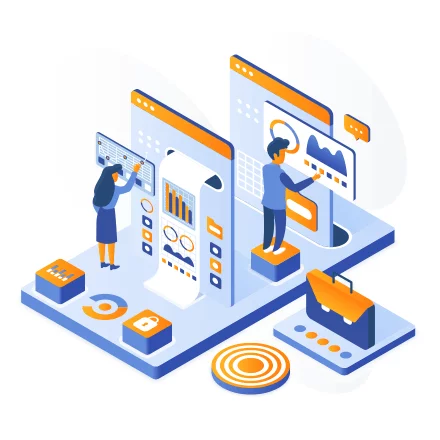 SynnopTech CAD Solutions' Comprehensive Web Research Services
In the constantly evolving field of CAD, SynnopTech CAD Solutions emerges as a powerful force, recognising the fundamental importance of precise and timely data integration. We have always been passionate about helping businesses, in general, make more informed choices, which is why we offer an extensive variety of Web Research Services.
What Interesting Web Research Services Does Synnoptech CAD Solutions Provide?
Data Mining: One of our core services is data mining, where we extract valuable data from a multitude of online sources. Whether it's market trends, customer preferences, or competitor analysis, we delve deep into the web to gather the information you need. We utilise advanced tools and techniques to ensure the data we extract is reliable and relevant.
Business Data Research and Analysis: Our cutting-edge business data research and analysis service is thoroughly tailored to provide you with industry-specific insights. We diligently collect and scrutinise an abundance of data relevant to your field of business. By utilising this thoroughly accumulated knowledge, you can make smart and mindful decisions, strengthening your position to prevail in the market.
Data Extraction: SynnopTech CAD Solutions specialises in providing unmatched data extraction solutions. Our area of expertise is in thoroughly extracting a vast number of specific data points from various sources such as websites and online databases. Be it contact information, product details, or any other minutely precise data, we demonstrate incredible efficiency in extraction, ensuring the greatest possible convenience for our valued customers.
In What Unique Ways Do Synnoptech CAD Solutions's Web Research Services Provide Outstanding Benefits?
Improved Data Timeliness and Quality: With our services, you gain access to real-time data that is up-to-date, ensuring that you have the most accurate and reliable information for your CAD solutions. This helps in making informed decisions and avoiding outdated or incorrect data.
Faster Data Search and Validation: SynnopTech CAD Solutions serves as a remarkable array of cutting-edge web-based research solutions that allow you to quickly look into and authenticate a vast expanse of organised data. This will free you from repetitious manual labour, which will allow you to put more effort into witnessing your projects to fulfilment.
Expertise and Knowledge: Our team consists of skilled researchers who are experienced in web research methodologies and techniques. By leveraging our expertise, you gain access to a wealth of knowledge and insights that can add value to your CAD solutions and help you achieve your goals effectively.
It is time you avail the best-in-class web research services with us!
Industries We Serve
Oil Gas

Petrochemical & Refinery
Energy & Utility
Specialty Chemical
Manufacturing

Water & Waste Water Treatment
Core Value
Loyalty
Accountability
Integrity
Customer Centric
Trust
What People Say
Sen Kalworn
I would recommend using their services because they offer professional CAD solutions that will suit your needs as well as provide all the necessary support for any work you may need done onsite or off site at competitive rates.
Oliver Jacks
SynnopTech CAD Solutions is one of the best engineering company. I must say what an amazing group and team they are having, with such dedication to work for clients 100% accuracy in any project they take on!
Albert Mars
If your business needs design or drafting, they're the ones for you! There's also BIM consultation where their staff will help automate drawings with 3D visualization software so you can view what it'll look like before starting construction.
Johns Martin
A very well organised consulting organisation having competitive attitude towards providing the cutting edge engineering services to the wide range of industrial as well as commercial projects.
Thomas Heny
A consulting company with a very professional and well-organised attitude, who pride themselves on providing cutting edge engineering services for projects in all fields of civil engineering.