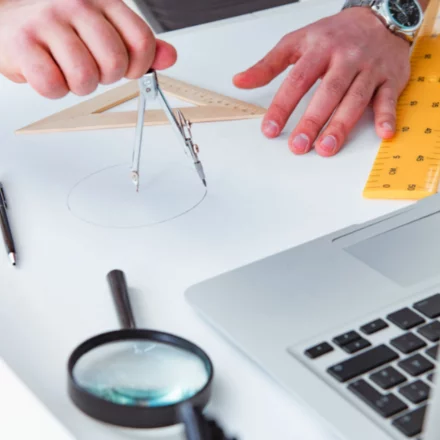 SynnopTech CAD Solutions is a global leader in CAD and engineering services creating 360° solutions for businesses across several industries by offering world-class CAD services at a reasonable rate. As a CAD engineering firm India, we strive to partner with businesses and help them discover the benefits of next-level transformation for their business.
With years of collective experience in various fields like design, engineering, CAD, technology and others, we are one of the best engineering services firms in India and a one-stop solution for our clients. We encourage design implementation for our client projects through various phases of analysis, fabrication detailing, cost estimation, and scheduling. Our clients can see their dream projects come to life with our end-to-end services, from paper to prototype. Our comprehensive set of expertise and skills allows the client to benefit from our services on a short-term or long-term basis.
Our Vision
Our vision is to help businesses across multiple industries achieve their business goals with our engineering and CAD services in little time. We aim to help them meet their goals by leveraging the latest tools and our resources across the globe.
Our Mission
As an engineering services firm in India, we aim to provide our clients with engineering, design and development services to achieve total customer satisfaction. We also ensure that all your business goals are met with effective principles and productivity. Our mission is to gain the trust of our clients with our industry knowledge and by helping them stay ahead of the competition and handle future challenges with improved and optimised solutions.