Empowering Engineering Projects with SynnopTech CAD Solutions: P&ID Drawings Services
In industries such as oil and gas, water treatment, water purification, petrochemicals, and industrial applications, precision and efficiency are vital in the design and implementation of piping systems. SynnopTech CAD Solutions is at the forefront of providing P&ID Drawings Services. We offer unparalleled expertise in piping arrangements, construction documentation, and pipe stress analysis.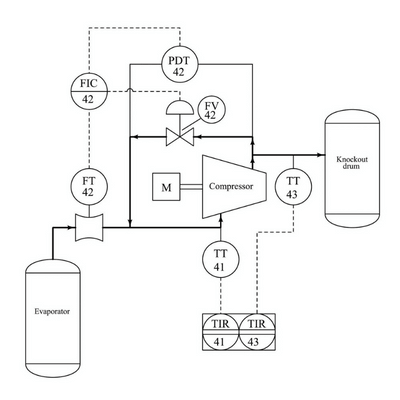 How does SynnopTech ensure optimal design, safety, and operational efficiency through P&ID development?
In complicated engineering efforts, accurate P&ID development is vital, and we at SynnopTech are well aware of this fact. In order to precisely illustrate piping systems, instrumentation, and process flows, piping and instrumentation diagrams or P&IDs, are an absolute necessity. Our careful approach ensures that the design will result in the highest possible levels of efficiency, safety, and effectiveness. We are capable of producing P&IDs that provide a solid basis for the successful execution of projects by taking advantage of the technical knowledge that we possess.
What are the benefits of visualising piping systems in 3D with SynnopTech's advanced CAD techniques?
SynnopTech is exceptional when it comes to the creation of detailed 3D models for piping arrangements. P&ID drawings can be turned into complete 3D representations by employing cutting-edge CAD software and various modelling techniques. Project coordination, clash detection, and optimisation can all be improved when piping systems are visualised in three dimensions. Our 3D models offer an all-encompassing perspective, which enables stakeholders to make well-informed decisions and ensures that piping systems can be integrated without a hitch.
For efficient construction and installation, SynnopTech provides complete construction documentation services. The specifications of the equipment, the materials, the installation guidelines, and the assembly instructions are all included in our detailed documentation. We enable the efficient and error-free implementation of piping systems by providing construction documentation that is accurate and comprehensive. This assists in minimising the number of costly delays and rework that is required.
How can partnering with SynnopTech CAD Solutions enhance precision, reliability, and technical excellence in engineering projects?
SynnopTech CAD Solutions is your source for precision, dependability, and technical excellence. The commitment we make to providing superior CAD services will strengthen your engineering projects by ensuring efficient design, accurate representation, and optimised performance.
Industries We Serve
Oil Gas

Petrochemical & Refinery
Energy & Utility
Specialty Chemical
Manufacturing

Water & Waste Water Treatment
Core Value
Loyalty
Accountability
Integrity
Customer Centric
Trust
What People Say
Sen Kalworn
I would recommend using their services because they offer professional CAD solutions that will suit your needs as well as provide all the necessary support for any work you may need done onsite or off site at competitive rates.
Oliver Jacks
SynnopTech CAD Solutions is one of the best engineering company. I must say what an amazing group and team they are having, with such dedication to work for clients 100% accuracy in any project they take on!
Albert Mars
If your business needs design or drafting, they're the ones for you! There's also BIM consultation where their staff will help automate drawings with 3D visualization software so you can view what it'll look like before starting construction.
Johns Martin
A very well organised consulting organisation having competitive attitude towards providing the cutting edge engineering services to the wide range of industrial as well as commercial projects.
Thomas Heny
A consulting company with a very professional and well-organised attitude, who pride themselves on providing cutting edge engineering services for projects in all fields of civil engineering.